Sponsored by: Congregation B'nai Moshe
We May be the Family You Just Haven't Met Yet.
Congregation B'nai Moshe - 6800 Drake Road - West Bloomfield, MI 48322 - (248) 788-0600 - cbminfo@bnaimoshe.org
We are an inclusive family – whether you are Jewish by birth or by choice, finding your own halachic observance or still searching. We assign no labels and all are invited to join with us in prayer, study, tikun olam, support for Israel and the sacred work of being a Jew.
B'nai Moshe Talent and Variety Show - February 9
Get ready for an evening of entertainment on Saturday, February 9 as the curtain rises at 8 p.m. for B'nai Moshe's Night of Talent.
We'll have talented singers, a magician, some comedy and, of course, things to nosh during the show. Our emcee for the evening is the lovely and talented Randi Berris.
Barbra Streisand, Neil Diamond, Jerry Seinfeld and Harry Blackstone Jr. are just some of the entertainers who will not be here that night but you'll be thoroughly entertained by the cavalcade of talent we have right here at B'nai Moshe.
You can sign up by clicking below. Tickets are only $10 in advance and $15 at the door so make your reservation today. Be sure to bring friends as this is an evening you won't want to miss.
We look forward to seeing you on February 9! Sign up by clicking HERE
Chanukah Light Parades Light Up the Neighborhood!
Congregation B'nai Moshe and Hillel Day School brought light, music, ruach and warmth to Farmington Hills and Huntington Woods on the final two evenings of Chanukah. Children rode on the float of the giant Chanukiah and people and cars followed behind on this 3rd Annnual Chanukah Light Parade.
We enjoyed sweet treats and and beverages appropriate for all ages.
B'nai Moshe Delivers!
Our December 25 cookie mitzvah project was a wonderful event, with fun had by young and young at heart.
More than forty boxes of freshly baked and decorated cookies were distributed throughout our neighboring
communities. Deliveries were made to Fire and Police stations as well as area hospitals, from Commerce to Livonia and Walled Lake to Huntington Woods.
The mitzvah project was a fun way to thank those in our community who worked on their holiday to keep us all safe.
We want to thank all who attended the morning event and those who helped with their roles to handle check-in, artistry, cookie baking, packaging and kitchen cleanup. Your efforts are greatly appreciated.
We're looking forward to another cooking baking/delivery event next year. Be sure to mark your calendars for December 25, 2019!
Saying Good-Bye to an Old Friend
It is with a tear in our eye that we see our spiritual home from 1959 to 1989 being demolished to make way for a new building. It was more than a building. It was where children were educated and met lifelong friends. It is where hundreds upon hundreds of people stood beneath the chuppah.
It is where Rabbi Moses Lehrman, Rabbi Stanley Rosenbaum and Cantor Louis Klein led us in shabbat and yom tov services. It is where the v'ne'emar boys became men. They can tear down the building but the memories will last a lifetime.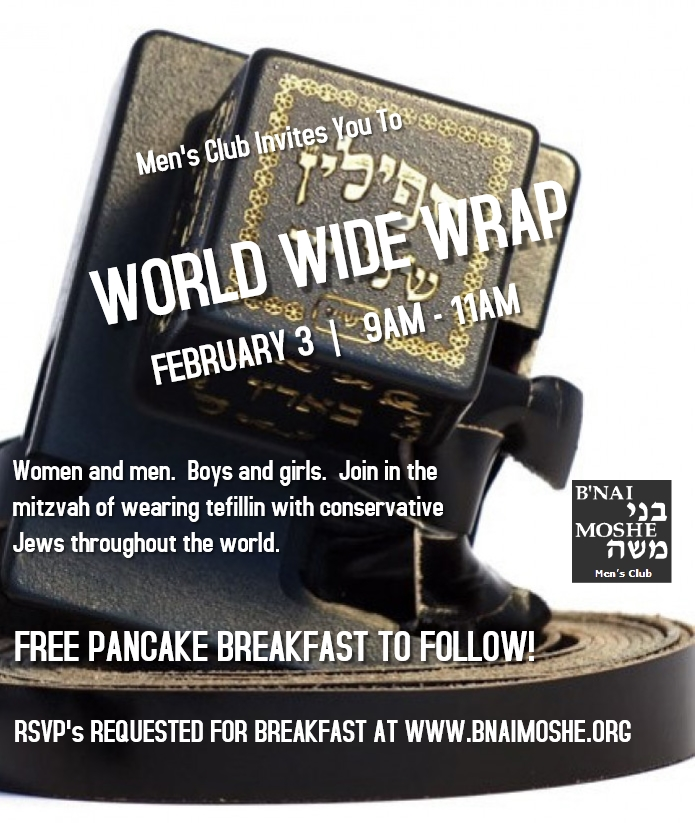 Thu, January 24 2019
18 Shevat 5779
Today's Calendar
Shacharit

: 7:00a
Mincha/Maariv

: 5:00p
---
Upcoming Programs & Events
---
Parshat Yitro
Candle Lighting
Havdalah
Motzei Shabbat, Jan 26, 6:21p
View Calendar
Thu, January 24 2019 18 Shevat 5779